Feng Shui Home Design with Roof Style
Feng shui is a very ancient Chinese practice. Which stated to harmonize different forces with the person; Who is living in a specific area. The meaning of Feng shui is wind- water. According to an old saying landscape and bodies of water directs the flow of the universe. By using this Feng Shui practice the house will not only look attractive. But also, it will draw luck, fortune, and good vibes for the family living there. In this practice, the design of the house's interior and exterior elevation with a specific style and aliment is connected with their luck. In this article, we are only focusing on Feng Shui Home Design ideas. Such as outdoor or exterior elevation of the house. By adding style and specific or unique shape will also elevate the house exterior .
Dream of everyone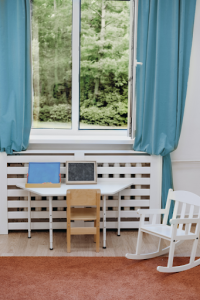 Everyone wants a stunning home inside out. To achieve this they think about different outdoor ideas. Home decor ideas are  interior and exterior are connected with a person feeling. The first impression is that people get off someone's house. It is through the exterior of the house. According to Fen Shui practice designing a home or building with a stunning facade, color and furnishings not only add a charming look. But also add luck to the people living in the house. With the exterior elevation, the luck will automatically elevate. According to Feng shui, they are directly related to each other.
What does a Roof in Feng shui symbolize?
In Feng Shui Home Design roof is extremely significant. Feng shui practice not only adds luck fortune and harmony. But also gives pleasant look to the eyes.AS we all know that roofs provide protection but they can work as outdoor ideas for decoration. A striking architecture beautifies its look also. In feng shui Patrice's home with windows represents eyes. And front door symbolizes the mouth of the house. The roof indicates the head of the house means the brain. So the architectural design of a house needs to be according to Feng shui. So with the exterior elevation your carrier, relationships, health will elevate.
Give your roof some charm
One of the best outdoor ideas is that you must invest in attractive styling and beautiful coloring of the roof. This is the primary requirement of Feng shui practice. Roof  Decor Inspiration should be solid and made of quality material. It will protect you from harsh weather. It will be a one-time investment. No need of repairing again and again. The ideal shape for the roof in fen Shui is round. That represents continuity with no end and beginning. On the other hand home, the exterior elevation factor is also involved with this.
Styling of the roof and home exterior elevation
Curved with the touch of softness is also one of the practices of Feng shui. Due to which the life energy will flow freely around the house exterior. Pagoda roof style has a soft curve and round edge. Which allows the energy to flow and Feng shui for wealth. The flat room is considered unlucky in Feng Shui Home Design practice.
House exterior elevation with Sharpe edges reflects the negative energy. And protect the house from bad vibes. Also, a gable roof design is the best protection from wind.  Another outdoor idea consists of Pyramid style roof that is ideal and represents spirituality and reactive activity. Roof design with rectangular style represents wisdom. It also indicates an ability to communicate and a passion for traveling.
Worst Feng shui design and roof styling
According to Feng Shui Home Designoutdoor ideas, the unfortunate roof style is a wavy design inspiration. Which starts with the front door high above it.  And fall back to the end of the building. According to Feng shui, success and failure start with the end of a project. In Feng shui practice caved-in and sunken house design of roof with slopes at the edges divide the house into parts. This roof design harms members of the house. Also, it will create misunderstandings between parents and kids. The oval roof style shows the metal element in Feng shui practice. So, these outdoor design ideas design are good for industrial buildings.
Let your house breathe
Let the air in through the window and door. It will make you refresh and also fresh air is good for your health. According to feng shui, the airflow will bring a fortune with it.
Coat the roof with a feng shui color
Another exterior elevation tip is to color the roof green and yellow. Green is related to life. And yellow with strength because yellow is the color of the sun. Through these colors, you will manifest fortune.
Repairing work
In feng shui leaky taps, broken mirrors, broken doors, or stairs way will disturb the flow of energy. As soon as possible repair all your broken stuff. It will bring misfortune according to feng shui.
READ NEXT: CREATIVE IDEAS FOR ATTIC ROOM DESIGN
RELATED TOPICS: home decoration ideas