Decorating your interior with plants
Do you want to give your home interior designs a natural look? Adding some greenery is the best option. Most of the time when I visit my friends, family, or relatives home. I came across different plants in the interior, which gives beautiful look and an amazing view of the interior space. I often ask them, what is the reason behind this. Some of the replies are as below.
Adding a plant to your home interior designs give a fresh and natural look by filtering the air. It reduces anxiety, stress, and harshness from the occupants. Also, it increases productivity and gives you better sleep. Besides this, there are a lot of other benefits of decorating your interior with plants. In this article, we will briefly discuss enhancing your interior with plants.
Decorate your Home entrance with beautiful plants
Decorating your home entrance has a lot of importance. Home entrance is the place from where you, your guests and anyone enters the home. If it is beautiful, it will create a good gesture in visitor mind about you your home. Put some beautiful plants on both sides of the entrance, if you have stairs on the entrance, you can put these plants on both sides in ascending or descending order. So that it can make an order to give a welcome to your guest.
Placing plants in the empty corners
If corners inside the home interior are empty, it will destroy the whole outlook of any home interior designs. Why not let place some beautiful green plants in each and every corner of the interior. Always choose big and large plants for corner selection. Make sure the plants are large enough to cover the whole space. Similarly, you can fill up every corner of your bedrooms or living room with large size plants such as Yucca, Ficus, or Kentia palm. These plants will give your interior a romantic touch.
Covering shelves with a small plant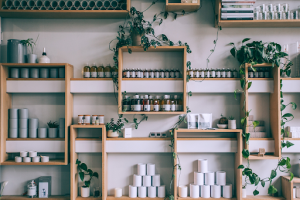 Every living room bedroom or any space of the interior must consist of shelves. These shelves are normally reserved for books, magazines, and other reading stuff. If you do not have enough reading material. you can put some pots filled with flowers or plants. It will add greenery to your interior and give your interior a natural as well as a beautiful look.
Add some greenery to your cabinets, Tables, and stairs cases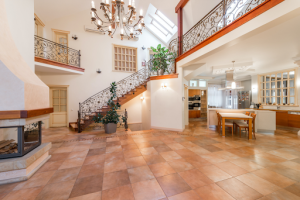 Cabinets and tables are commonly used in homes. Besides other functionalities, it works perfectly for decorating purposes. Let's use it for decoration purposes. Putting cactus plants on the table will give a beautiful look.  Similarly, if you have staircases in the interior. You can use the space under the staircases with indoor plants to add greenery to the space. 
It's time to give your bedroom and living room natural touch
Every home consists of a bedroom as well as a living room. Adding interior plants to a bedroom or living room will increase the green of the space. Also, it will give these spaces a botanical touch. According to research done adding greenery to your bedroom, living room or any other space increase the calmness and give the space a fresh look. If you are looking for different bedroom or living room plants English ivy, pathos, and snake plants are the best options. 
Decorating Kitchen with indoor plants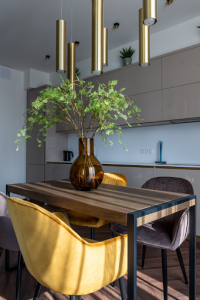 If you are planning to decorate your indoor space with plants. We recommend giving priority to your kitchen. The kitchen is the place where you can handle your daily cooking challenges perfectly. Which makes you tired and gives you a lot of stress. To overcome these issues, it is recommended to add some greenery to the kitchen by placing different indoor plants. These plants will give your kitchen an impressive and modern look. If there is no space to put the plant pots, you can hang them around your kitchen.
Place some plants on the walls
Placing plant pots on the wall creates an amazing look. Fixing plant's pots on the bare wall add greener and give natural look to the interior. It filters the air gives the occupants fresh air. If there is any window, you can also hang the plant's pot beside it.
Some common indoor plant
Although we discuss how to decorate your home interior designs with plants in detail. Most of the people ask, which type of plants are good for the interior. We are planning to offer you a complete article on this. Some common plants that you can use for decorating your interior are Aloe vera, Snake plants, spider plants, etc.
READ NEXT: BRILLIANT HOME DECORATING IDEAS WITH CONTAINER GARDENING
RELATED TOPICS: Design Inspiration