How to make your closet brighter
A closet is an integral part of your room. It provides an elegant expression to your house interior design, and at the same time, it helps you manage your things, almost all types of stuff. All closets have various compartments to make an ordered organization of the things you need very often. You may need proper lighting for an open as well as for a closed closet. Wise lighting style can make your open closet a beautiful art piece of your bedroom design. Stylish and trendy lights make your closet brighter and broader. Let's discuss some lighting ideas that can make your closet more illuminated.
Try different lighting styles for a small and large closet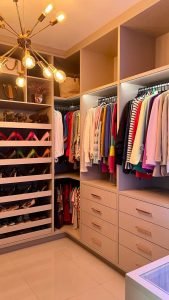 You may realize that the same lighting style home décor ideas do not suit the both smaller and larger closets. Larger closets demand brighter lights, while you can use smaller fixtures for smaller closets. Pedant and chandelier light better suits larger closets, while track lights look prettier in a smaller wardrobe. Walk-in closets need oversized lighting, which will make them illuminate more impressively. Your lighting manner can make your closet appear more fantastic and attractive. Different lighting style are best design for home.
Various light fixtures for your closets
You intend to make your closet look trendier and fabulous, go to the nearby market and visit some lighting stores. You may encounter a bulk of variety that can fix in your closets but take a while to think for the second time, which will better suit your wardrobe and look a nice match to your room lighting theme. Here are some main fashionable and classical lighting ideas and fixtures that may help you give a wonderful appearance to your closet.
Hanging light fixtures are a good option for larger closets though they look odd in smaller closets. Hanging light fixtures include chandelier and pendant lights. Most chandeliers are considered to be the best fit for broader areas. Chandelier lights can the best complement to walk-in closets. Pendant lights are available in various sizes. These various sizes can help you choose a better one for your closet. Crystal chandeliers are now in trend. Crystal chandeliers add a royal grace to your closet. Hanging lights provide properly-distributed lighting to every part of your closet. Chandeliers consume a higher amount of electricity. You may opt for a pendant fixture with lighter hues. It will add a dramatic best design for home inspiration to your closet, and you can use some wall fixtures for main light sources.
Use some track lights to highlight darker areas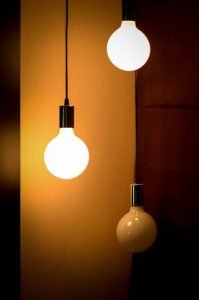 Track lights are best lighting ideas to illuminate darker areas of your closets. Moreover, you can use track lights to highlight a portion that you want to appear prominent more than other areas of your closet. Track lights is  one of the beautiful decorating ideas , it will add to the decorative expression of your wardrobes. You can add these lights as the lights to be used only at the time of need. Track lights are also used to include multi-color hues in your closet. Many track lights are available with adjustable heads. You can move them in any direction you want; it also marks a remarkable elegance. Track lights play an important role in giving an artistic impression.
Make your closet fashionable by using LED lights
LED lights are in a fashion more than any other lighting style. It makes your closet appear stylish and up-to-date. LED lights are available in so many best design house and colors. You can use them to give a customized lighting theme to your closet. LED lights will illuminate better every part of your closet. You can choose between automatic or manual LED lights to make them more personal. These lights will make your corners and the base parts brighter to be noticed quickly and attractively. Beautiful lighting are must for best design house.
Wall Fixtures and Flush Mounts
Wall fixtures are the most usual way of Lighting Ideas. Light fixtures on walls illuminate all areas of your room. Flush bulbs are used for wall fixtures. Over-sized flush bulbs are a good option for larger and walk-in closets. You can use flush mounts as optional lights, which are used only at the time of need. Wall fixtures are used as a primary source of lighting for a closet. The important thing to care about is that wall fixtures are at an appropriate height. Lower light fixtures may make your closet interior dim and darker. The same is the case with wall fixtures at higher points; it will not make your closet properly lighted.
Use dimmers to make it more dream-like
Dimmers are very important to get part in your closet lighting. It will give a dream-like effect to your closet. It will also provide an expression of chic and charming modern interior design style.
READ NEXT: Innovative Lighting Strategies for a Sparkling Garden
RELATED TOPICS: Home Lighting Design