Modular homes and Green Building design Ideas
The world is making progress with the passage of time. That is the reason that human needs also change with the passage of time. One of them is to construct a new design and up-to-date house. As it is the requirement to have a new home building that meets our living requirements. Different types of homes models are in practice in different areas of the world. Some homes are single-story, some are double and some of them are three-story homes. While if we consider different designs of home. Common types are contemporary modular home design, green building designs, and modern house designs. In this article, we will discuss different types of homes in detail.
Contemporary modular home
Before we discuss contemporary modular home design let's have a short intro about modular homes. Modular homes are types of homes that are constructed in a short period of time and at a low cost. The home building consists of three types of homes. i.e. stick-built houses, modular homes, and manufactured units. If we define a modular home, it is a type of home that is built in a factory. Later on, the whole structure is shipped to the place where it is decided to be placed.  Before placing, a permanent foundation structure is formed for it. and later on, it is placed on it.
Similarly, contemporary modular home is made of specific materials called steel panels. The house is a complete set of technology welding. The house withstands enough weight and is prone to all types of weather conditions as well as corrosion. Contemporary modular home building is a step toward green home building. Which has a positive impact on nature.
Another advantage of contemporary modular homes is the low cost involved, less amount of labor cost, Lon lasting effects. Also, this type of home is five times lighter than other common concrete material homes.
Green building design ideas
If you are curious about the natural environment damage. We hope you will take more interest in modular home design and green building design. Just like other approaches to reduce the carbon mono oxide emission and other poisonous gases effects on the environment. Similarly, the green home building design is an approach to an environment-friendly home. Sometimes we also call it sustainable building design. In this type of home environment, friendly approaches are used for both home building design as well as operational facilities.
 Advantages of green home building design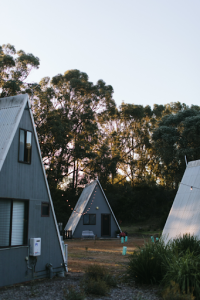 Some common advantages are mentioned below.
One of the big advantages of green home building design is financial saving. You can save a lot on green building designs. Occupants of this house have no issue with energy as they are sufficient with solar energy. And they can save a hefty amount electricity bills and other electricity-related expenditures.

These types of homes are more comfortable.

Green building home have less maintenance cost, it is durable and environment friendly. And help in living a healthier life.
Some common green building design ideas
We are sharing some common green home building modular home design ideas. While following these steps will help you to save nature and have a positive effect on the environment. So let's start with different green home construction ideas.
Location for construction: 
One of the important steps in green home building is the location of your home construction. Make sure you are constructing a home at a place, where everything is easily accessible. Like market, hospital, school, college, and university. It will not only reduce your transportation charge to these places but will also have a positive impact on the environment due to gasses emissions'
 Also, avoid construction of home toward the west. As these types of homes are cool and less amount of natural light comes through them.
 Size 
Another important factor is the size of the home building. If the size is smaller, the number of wastes will be less, also the construction and operational cost will be less. Like a smaller home require less amount of resources for heating and cooling.
 Recycling of old material
Another green home design idea is to reuse different construction materials in construction. It will not only give you financial savings, but also a positive impact on the environment due to the emissions produced due to the production of these materials.
Renewable energy resources
Using renewable energy resources can lead to green home design. Such as using solar panels for producing electricity, solar heaters, etc. similarly insulation of building also help you to save on electricity bill due to heating and cooling expenditures. I hope you will like these modular home design ideas.
READ NEXT: The inspiring small apartment decorating ideas to turn your place more spacious
RELATED TOPICS: home decoration items